About us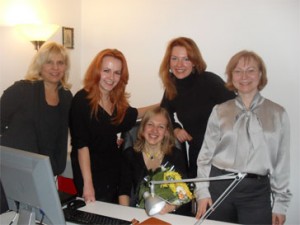 The work of our agency is based on the professionalism of translators and interpreters who are selected according to strict criteria. All our translators and interpreters have a certified professional language training and experience.
We are a dynamic that with commitment, enthusiasm and passion for the profession seeks to reconcile the high translation quality with competitive prices, a key factor in the current period.
We provide translations in 24 h working thanks to an efficient structure based on the most advanced technologies.
We work with translators and interpreters from all over the world and we are able to handle large volume of multilingual projects.
We try to meet the needs of the customer and not just in words.
We know that on-time delivery is critical, we realize that we have to be flexible and understanding towards our clients and we have learned that the relationship pleasant and polite makes working together more interesting and at the same time more responsibly.
These are the reasons why we have chosen these customers as partners: Saipem SpA, Fonderie Riva spa, Napapijri spa, Club Mediterranee spa, Fulvio Maria Scavia, Giuseppe Tornatore .. and many more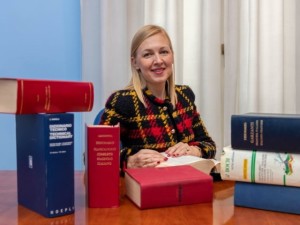 Anna Rechnova
Milan Translations is an agency interpretation and translation. Our professionalism is given by the great experience in translation and in interpreting Anna Rechnova degree in Italian Language and Literature at the Faculty of Letters of the University of St. Petersburg State with honors, Dr. Rechnova has taught courses Italian of the new students of the same faculty. Dr. Rechnova has a long experience of translation and interpreting in Italy. He collaborates with important Italian companies in the field of Oil & Gas (Saipem – ENI Group), in the technical field and plant (Ernesto Malvestiti, Mecal, Mossini Presses, Potties and Diana Srl, Bonansea Spa, The Giant spa), in the field Legal (Milan Chamber of Commerce, Confindustria Genova) and in the marketing and communication (Fulvio Maria Scavia jewelery, ART Agency, School of Fashion Fashion Uptodate, director Giuseppe Tornatore).
Collaborators
Joseph – Commercial
It is probably the first person with whom you will be dealing: it is our head of marketing and sales. The first phone call is always for him. For everything related to tariffs and trade agreements Joseph is our point of reference. It 'always available on his cell phone and via Skype.
Mario – Administration
And 'the person who is in charge of the payments of the employees as well as of all management practices including on trade issues for relations between Member States and non-EU. A great help for our business management.
Ornella and Irene – Legal
They are the attorneys who follow our agency for matters relating to contracts, foreclosure, litigation and debt recover