How we work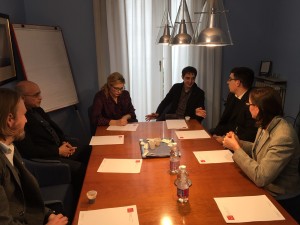 Here are some standard steps and certified on how to work in Milan Translations.
Quote
The customer can contact Milan Translations by email (info@milantranslations.com) or by telephone. Our sales department will provide the timing and the rates for the service requested in writing. In case of acceptance by the customer of the estimate with stamp and / or signature are also accepted all the general conditions of appointment and in the following section.
General Terms of Business
For confirmation of the quote you need the signature and company stamp. The mode of delivery of the lyrics is usually by e-mail unless special written agreements between the customer and the supplier. The timing of delivery is provided expressly on the budget or is agreed separately. The payment is usually required in 30 days by bank transfer unless otherwise agreed between customer and supplier
For more information, visit the page of the "General Terms of Business"
Project management
The contract will be managed by a project manager who will be able to contact for information on the progress on the delivery times. The project manager assigned to the contract will also manage all relationships with the interpreter / translator.
Certification
On customer request we can produce, at the conclusion of the work, a certificate of compliance for the translation and matching against the original.
Billing
Once the work of translation and / or interpretation, our sales department will proceed to sending the invoice with the deadline set by the opening chords and inserted into a letter of appointment.
For legal translations (sworn translations, apostille …)
1. It should make an appointment at our addresses for delivery of the original
2. And 'possible to anticipate your scanned document to e-mail for a quote and to speed up delivery times (recommended)
3. The documents are assigned to the CTU reference
4. The payment is made
5. The documents are returned by courier to the address chosen by the customer